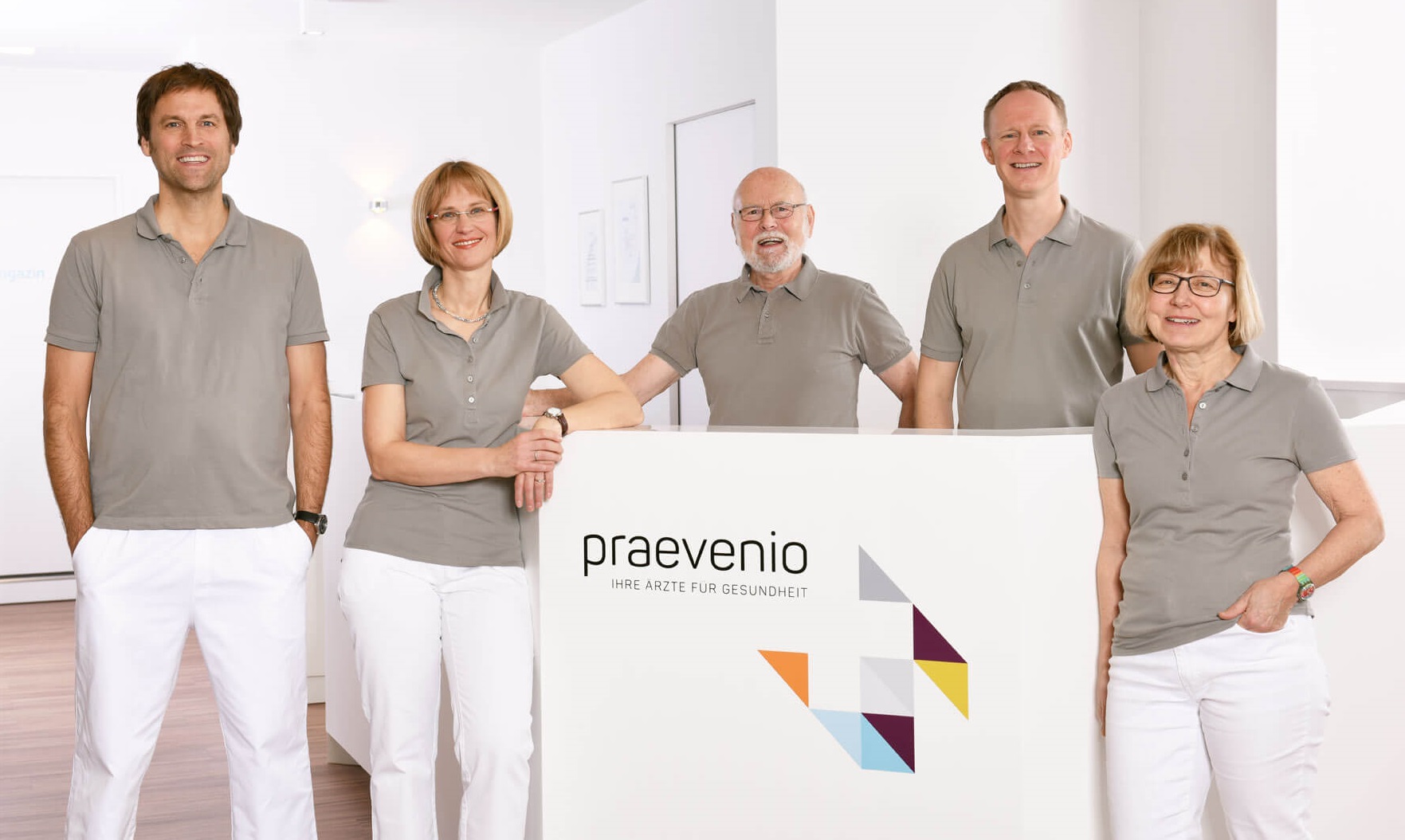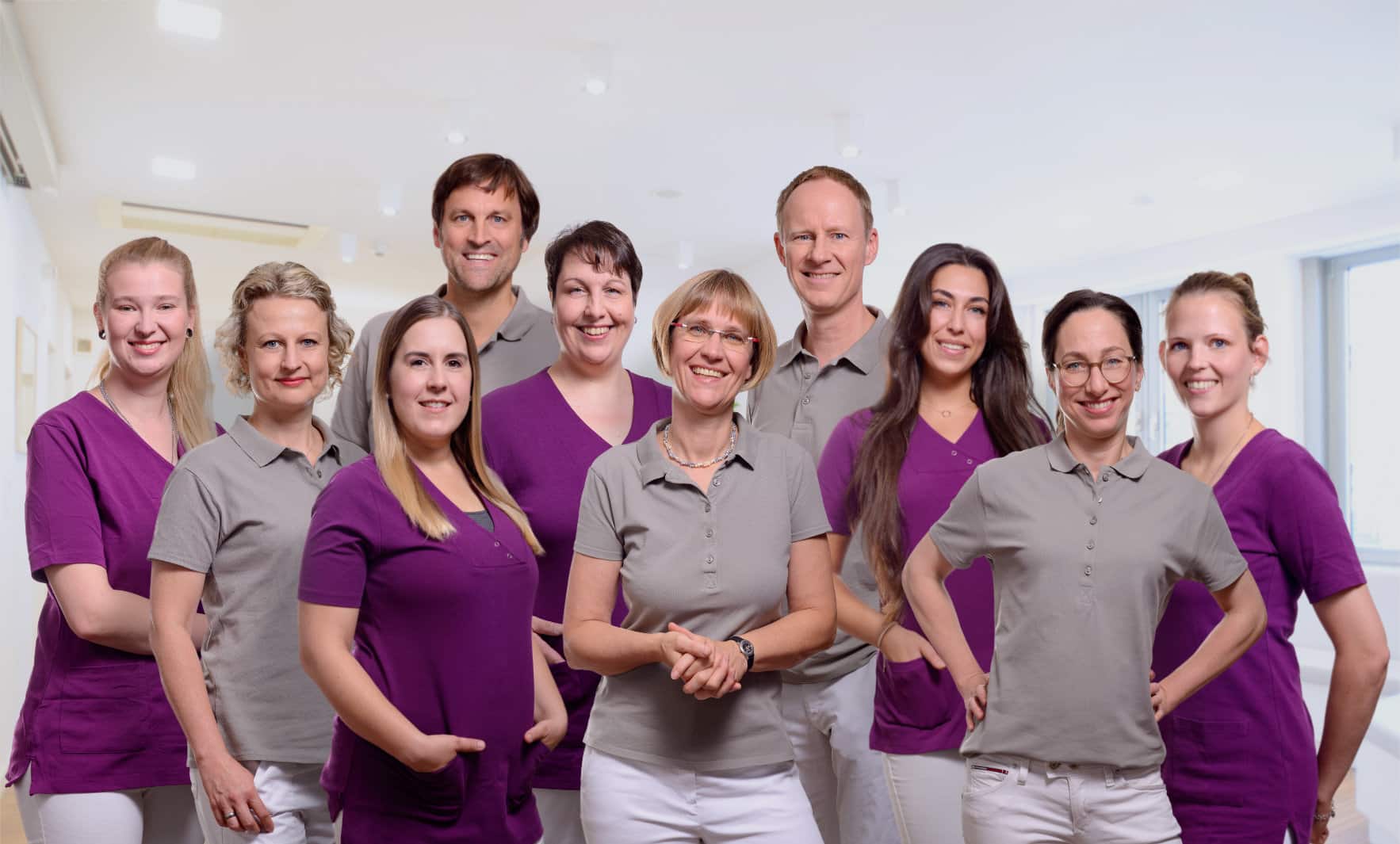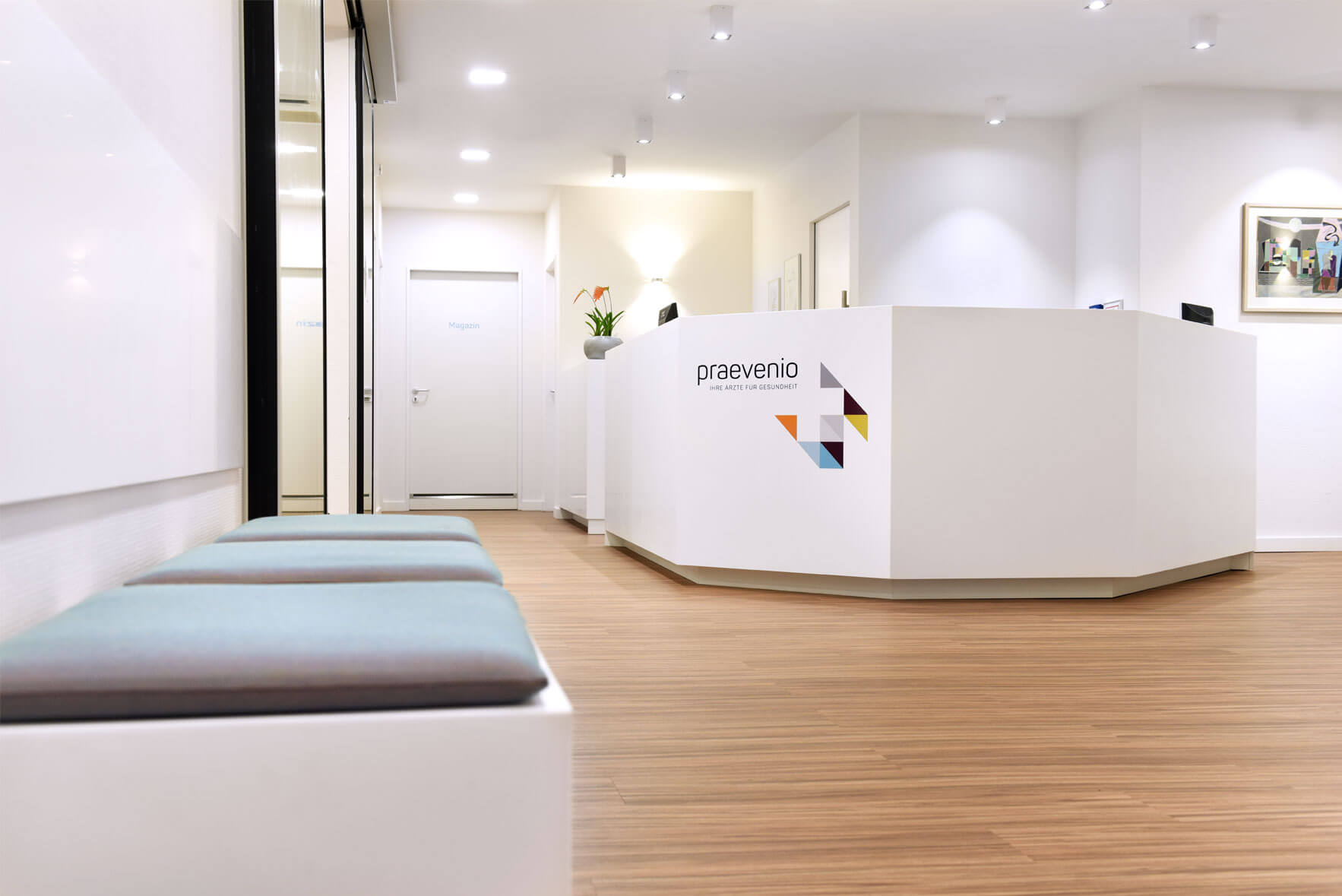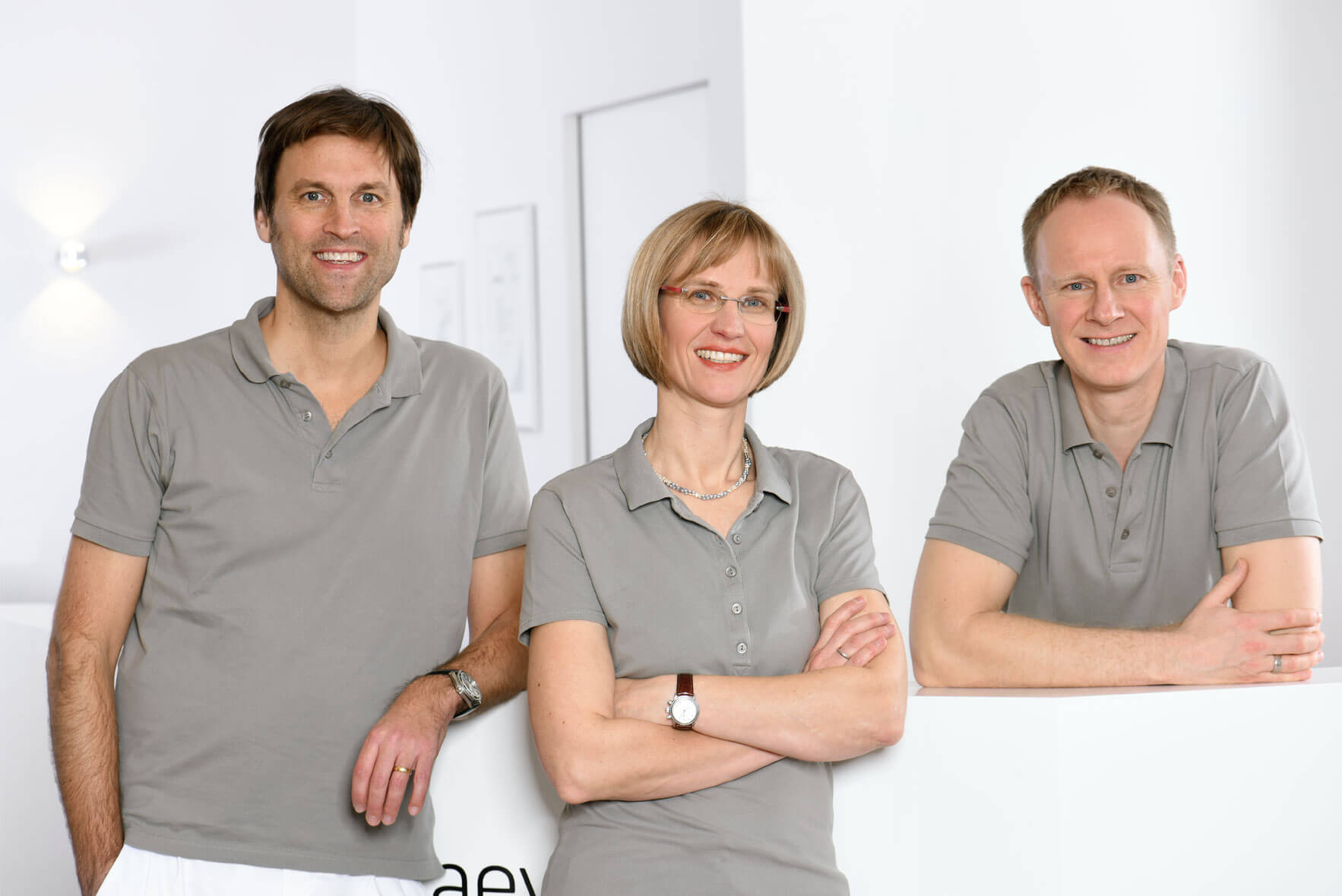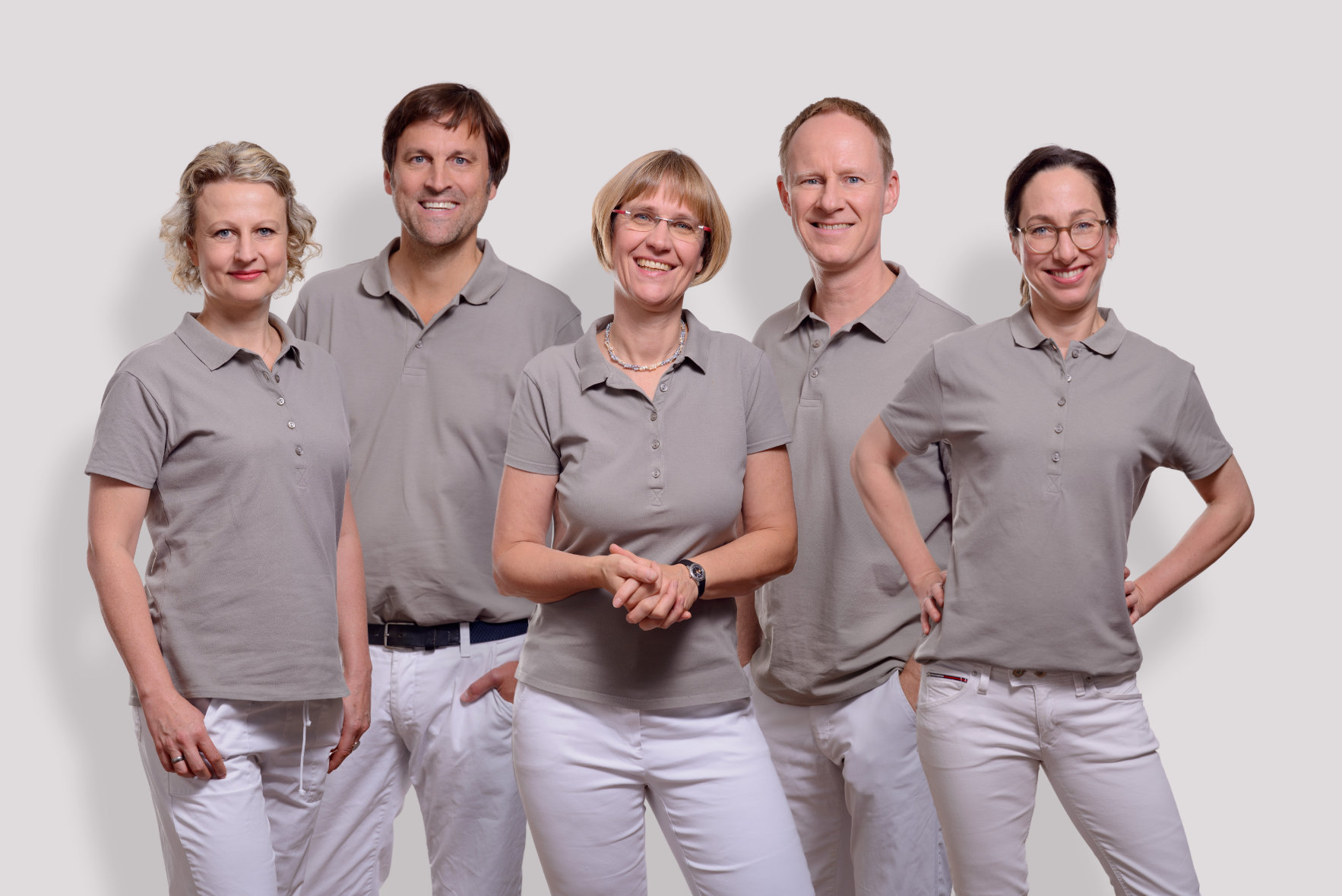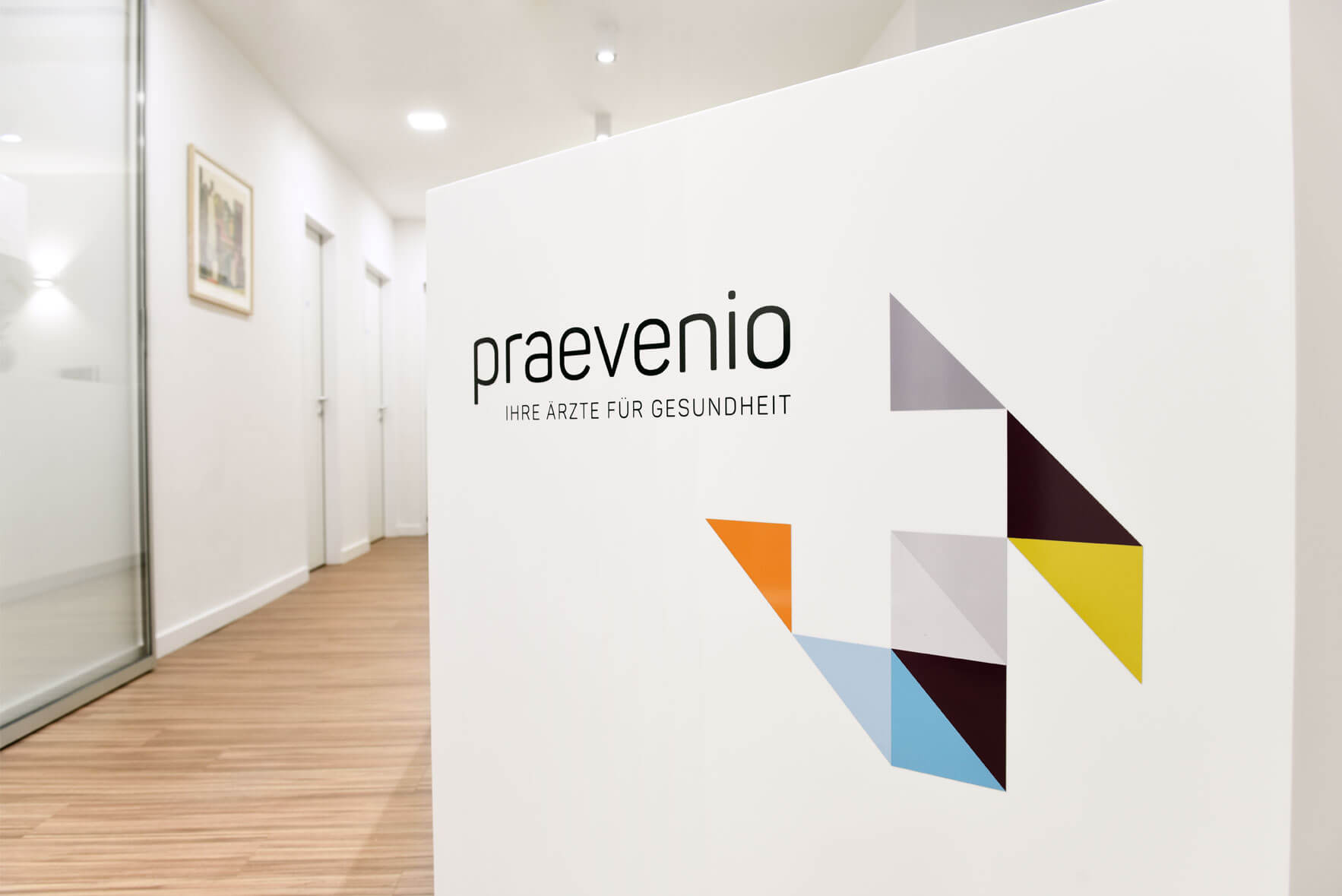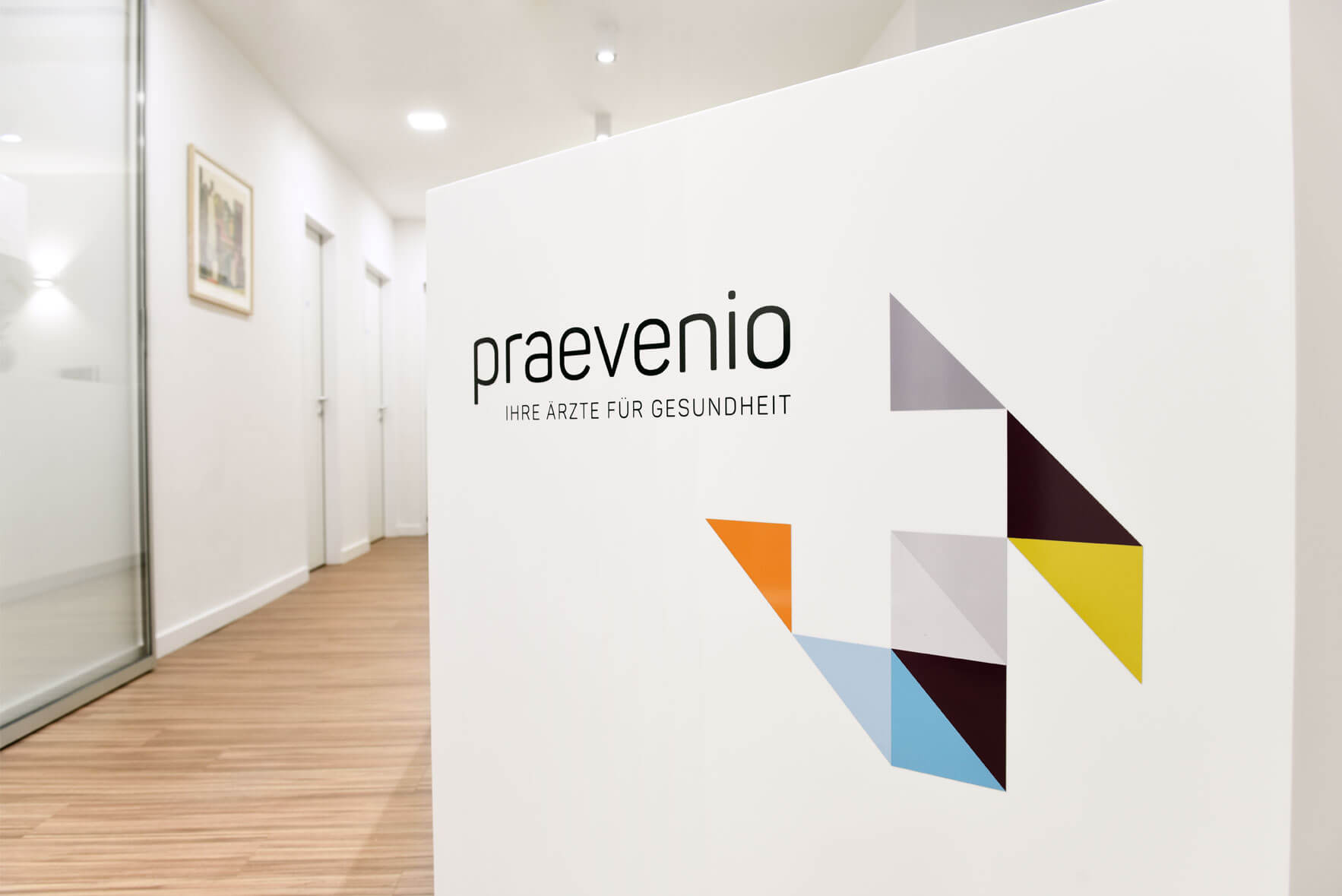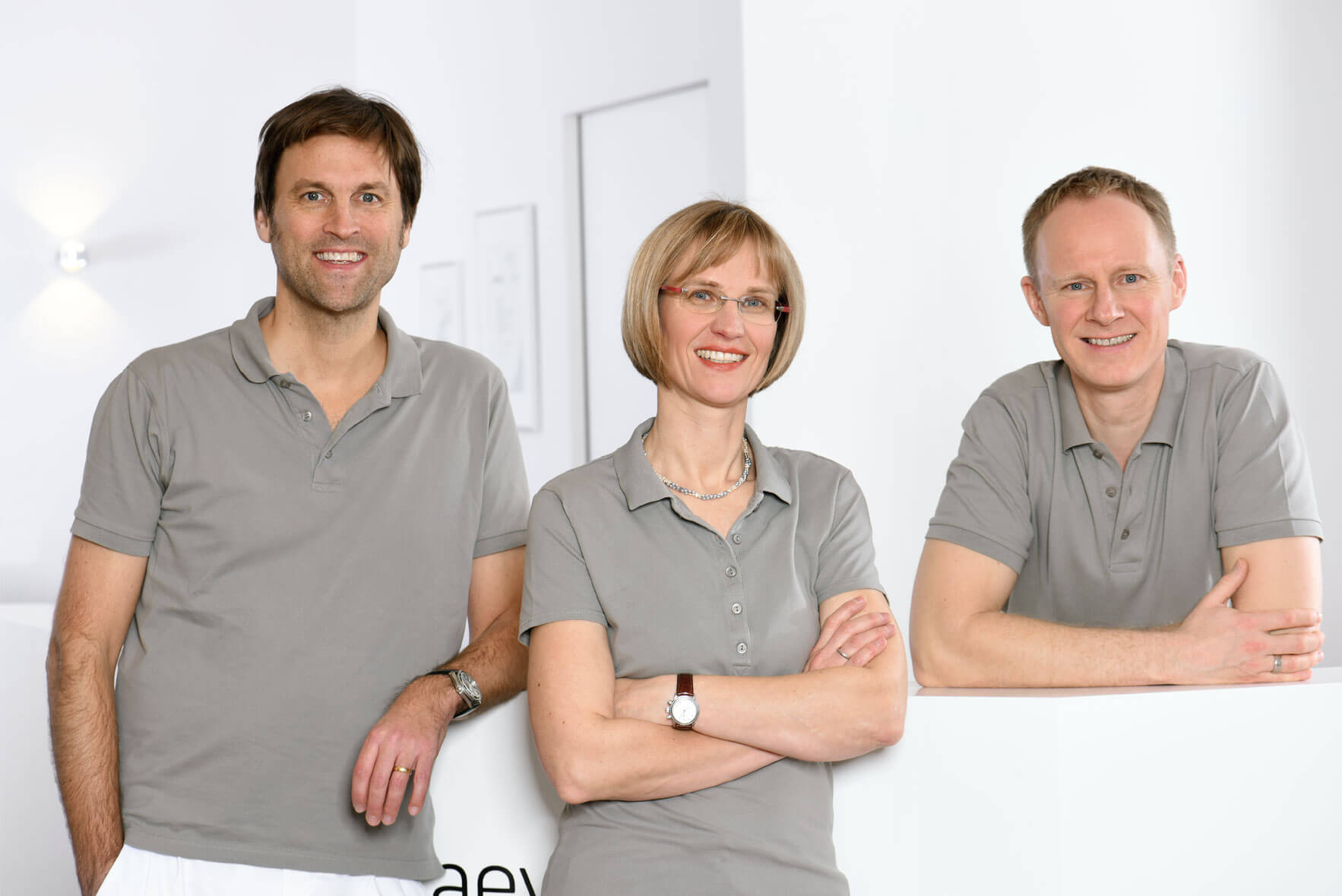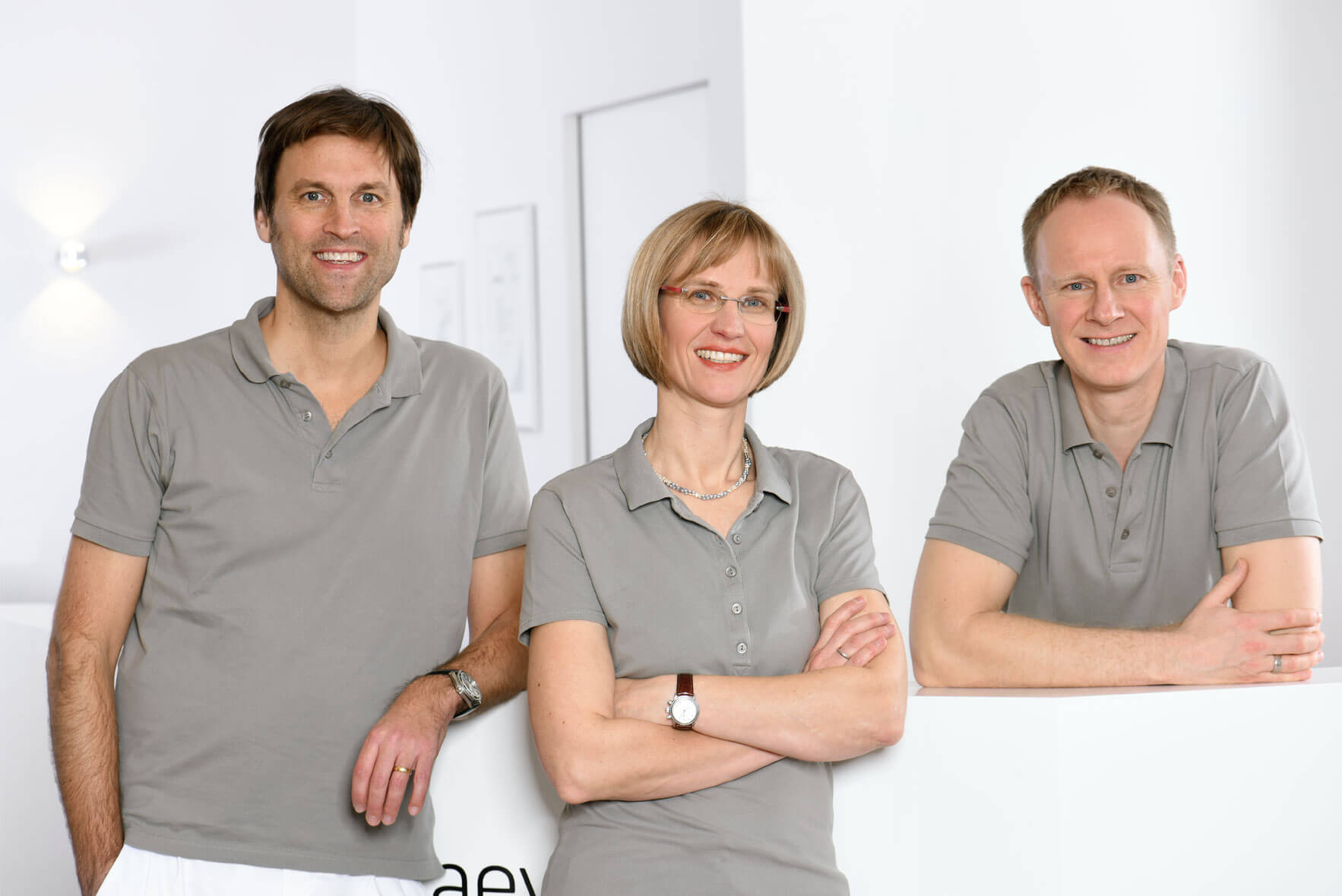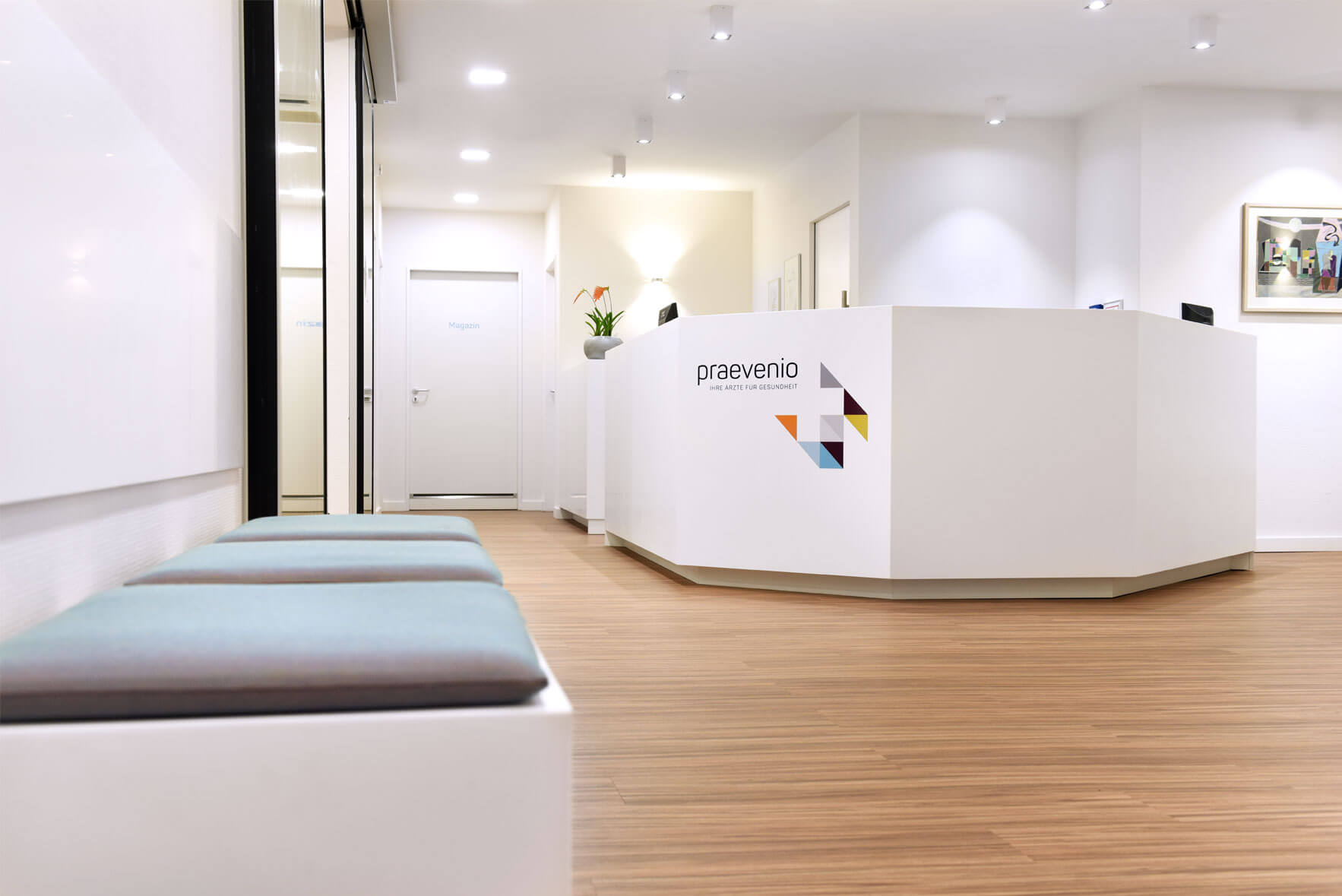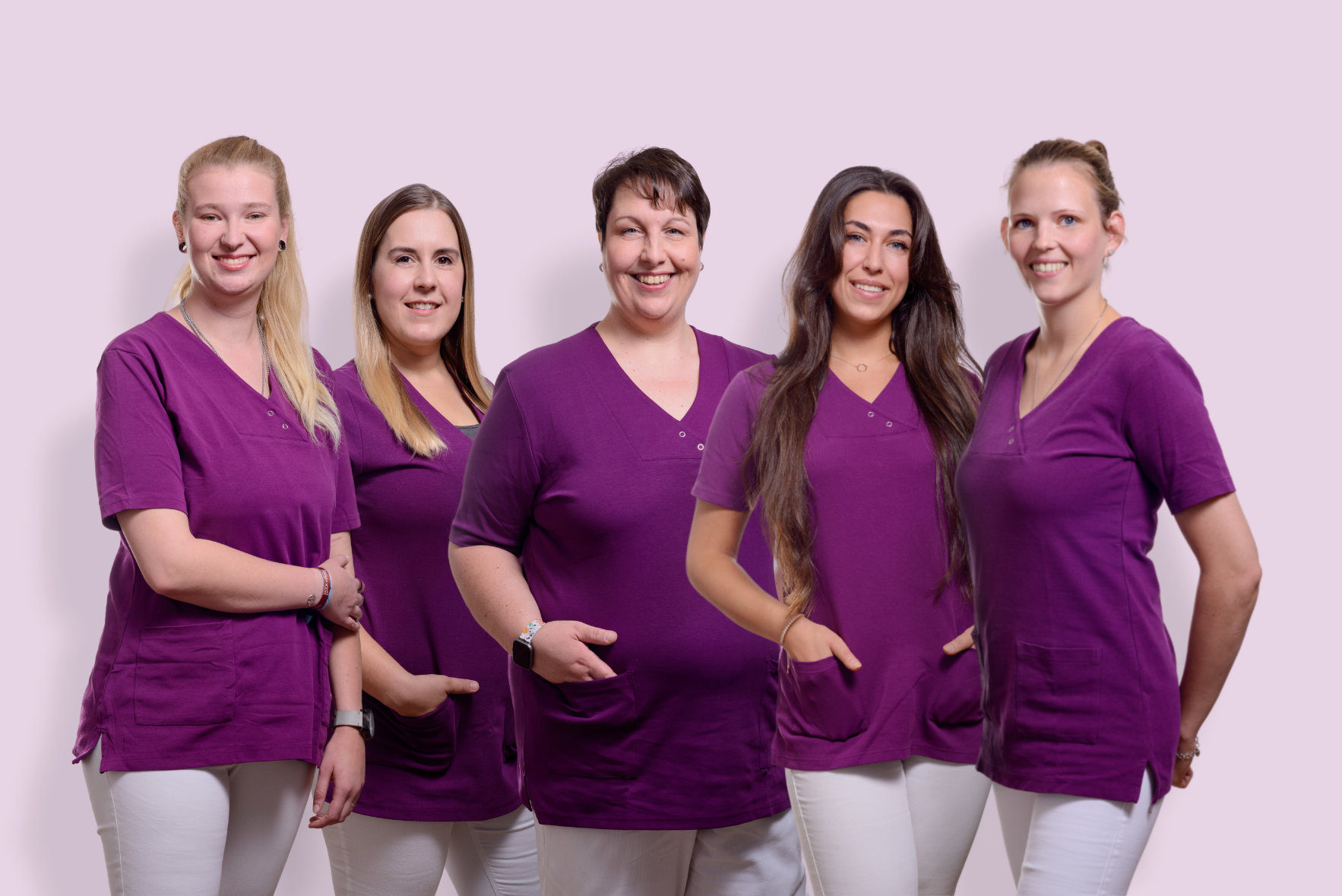 General practitioner, family doctor and internist in Berlin Schöneberg-Charlottenburg | praevenio
At praevenio, the focus is always on the patient with his or her individual personality. We are there for you when it comes to maintaining your health and restoring it quickly in the event of illness. Empathy and an open ear for the needs of our patients are therefore just as much a part of our self-image as our broad spectrum of general internal medicine and our specialist services.
You will find our group practice of general practitioners, internal medicine specialists, family doctors and medical assistants at the
Medical Centre at the Europacenter
Nürnberger Street 67
10787 Berlin Schöneberg-Charlottenburg
Conveniently make an appointment with us online on our service page. There you can also view the findings and order follow-up prescriptions.
Zur Verstärkung unseres Teams suchen wir aktuell eine ärztliche Kollegin / Kollegen sowie eine medizinische Fachangestellte /Fachangestellten.
Praevenio-Berlin – Suche nach Arzt/ Ärztin für unser Team
Wen wir suchen:
AllgemeinmedizinerIn oder hausärztliche/r InternistIn
Arbeitszeit: 30 Std +
Erfahrung in Ultraschalluntersuchungen für Oberbauch und Schilddrüse
Psychosomatische Grundversorgung hilfreich
Teamplayer, engagierte, aufgeschlossene und offene Persönlichkeit
Sprache: fließend Englisch wünschenswert
Interesse für Visumsmedizin (Körperliche Untersuchung, Impfen, einfache Dokumentation über eigene Software)
Interesse an Eigenverantwortung, potenzielle Partnerschaft möglich
Was wir bieten:
30 Tage Urlaub + 5 Tage Fortbildungszeit
Tarif-orientierte Bezahlung mit Zulagen
Ausstattung:
3 Ultraschallgeräte, teilweise mit Doppler- und Echofunktion
Long-term blood pressure measurement
Langzeit-EKG und Belastungs-EKG
Lungenfunktionsprüfung
ABI-Messung und Arteriographie
Labor mit Abholung 2x täglich
Röntgenuntersuchungen sofort im Haus
Räume pragmatisch und modern eingerichtet,
papierlose Praxisführung, moderne Praxissoftware T2Med, TI-Anschluss
Terminbuchung im Internet über Doctolib
softwarebasierte Arbeitszeiterfassung
Zeiten Montag, Dienstag, Donnerstag 8-19 Uhr, Mittwoch, Freitag 8-17 Uhr
Akademische Lehrpraxis der Charite (Blockpraktikum)
Weiterbildungsbefugnis Allgemeinmedizin und Innere Medizin
Wer wir sind:
Wir sind eine hausärztliche Gemeinschaftspraxis mit fachinternistischem Anspruch. Unser Team besteht aus 5 Ärzten, medizinischen Fachangestellten und Auszubildenden.
Unsere Patienten schätzen unsere zugewandte und empathische Art sowie die umfassende Diagnostik. Wir führen viele Untersuchungen selbst durch, die sonst an Fachpraxen delegiert werden. Durch unsere Lage im Ärztehaus sind im Bedarfsfalle schnelle Anschlusstermine (v.a. Radiologie mit CT + MRT) möglich.
Wir sehen unseren Schwerpunkt in der evidenz-basierten Schulmedizin. Ein offenes auf langfristige Zusammenarbeit ausgerichtetes Verhältnis zu unseren Patienten ist uns wichtiger als der schnelle Euro.
Lage im Ärztehaus am Europa-Center mit zentralem Empfang und Patientenparkplätzen. Fachrichtungen: Radiologie, Orthopädie & Unfallchirurgie mit D-Arzt-Zulassung, Gynäkologie, Zahnheilkunde, Ästhetische Chirurgie, Dermatologie
Unsere Schwerpunkte
Prävention und Gesundheitschecks
Bluthochdruck und kardiologische Diagnostik
Angiologie
Schilddrüse/ Endokrinologie
Diabetes Typ 2/ Prädiabetes
DMP-Programme
Vertrauensärzte diverser Botschaften (v.a. Englisch-sprachig)
Visums-Gutachten für Australien, Neuseeland, USA, Canada + U.K. (Ernennung von nur 2-5 Praxen in Deutschland) mit hohem Privatanteil/ Sofortliquidation
Main focus of praevenio - your doctors for health in Berlin Schöneberg-Charlottenburg
Our general practitioners, family doctors and internists are your point of contact for all questions and concerns regarding your health. The focus of our work is on the prevention, detection, treatment and rehabilitation of diseases:
By car or "public transport" to praevenio - your general practitioners and internists in Berlin Schöneberg-Charlottenburg
Underground: From the Wittenbergplatzunderground station, you can reach our practice at Nürnberger Straße 67 via Tauentzienstraße in just a few minutes' walk. If you are walking in the direction of Kaiser Wilhelm Memorial Church / Breitscheidplatz, turn right into Nürnberger Straße.
S-Bahn: From Zoologischer Garten, it is best to take the route via Hardenbergstraße and Budapester Straße and then turn right into Nürnberger Straße.
Bus: Lines 100 and 200 stop directly at Breitscheidplatz on Budapester Straße. Leave the Kaiser Wilhelm Memorial Church behind, walk a short distance along Budapester Straße and then turn right into Nürnberger Straße.
Car: There are sufficient metered parking spaces in the courtyard behind the medical center. The entrance to the parking spaces is possible from Nürnberger Straße and is located between the Ärztehaus and the intersection of Nürnberger Straße and Kurfürstenstraße. You will find further parking facilities nearby in the surrounding streets (parking space management), also in the parking garage of the Europa-Center (entrance opposite the Ärztehaus) or in the parking garage of the Bikini-Haus (200 m as the crow flies in Budapester Straße).
We look forward to your visit!
Your praevenio practice team